2 tags
4 tags
5 Games With A Hackable Alter Ego
"Hackable Games" is kind of a new (made-up) term that we have been using here at Mozilla for the last couple of months to describe games that like the web itself are hackable by design.  However, as you already know if you are a gamer, "hackability" in games is not something new. From the early days of Text Adventures and Starcarft to recent hits like Little Big Planet and...
Mechanics, Dynamics and Aesthetics of Hackable...
This post is the first out of a series I am hoping to do in the first quarter of 2013 about hackable games. My goal is to come up with some design principles around these kinds of games, look at existing games that might loosely fall in this category and tinker with prototypes. I am also curating the Game On competition blog so stay tuned there for related content coming out of our *awesome*...
Watch
I have been making some crafty stop motion animation videos with my phone, here is one for hackable games.
1 tag
2012: my favorite games
Yup I know - it is 2013 already. But; a) 2012's end was just insanely busy with launching Game On. b) ok fine- i m Greek and I m always a wee-bit late and what can we do, that's part of my charm :) c) I rely on the fact that not so many people read this blog and hence the chances of you actually caring for me being late with such a post, are *very* slim. With all that said, here...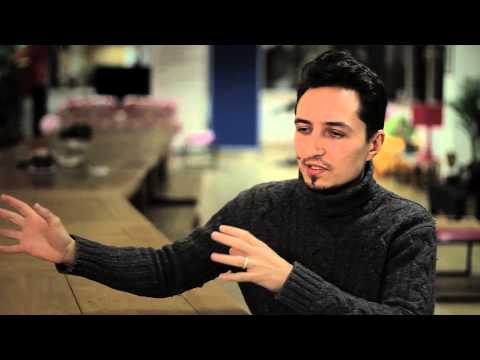 Mozilla Festival; Hackable Games Superblast
So Boom! Mozilla Festival  (Mozfest) just happened. And Hackable Games from being a seed of a somewhat unclear idea went to super blasting with playable prototypes Ravesbourne's 8th floor. It was three amazing days and my post-MozFest tired brain will do it's best to capture all that went on in the Hackable Games planet. Umm… so what are Hackable Games again? Let's...
Game On Competition; Build the next generation of...
We are thrilled to announce today at Mozilla that we are launching Game On; a competition calling all developers, designers, youth and educators to build the next generation of web based games. We are asking you to use bleeding edge Web technologies to invent new game mechanics, create new story lines, engage diverse audiences, introduce aesthetically challenging content. Make browser-based...
Don't just play videogames: why you should hack...
A few months back Mark Surman wrote a blog post about the potential of HTML5 & the browser as the new platform for hackable games; "These games will let you pull assets and data from across the web into your game world. And, they will let you remix, fork and share to your heart's content. The result will be fun for people who like games — and huge potential for webmaking and...
Robots! Localization! Future Libraries Mozparty in...
One of the (endless, really) reasons I love my job at Mozilla is that it is driven by a global community of webmakers from places that range from Nigeria, to Australia, to…Greece! During our Summer Code Party we have seen this community in action organizing Mozparty events in more than 70 countries. In that spirit, it was especially exciting for me to see an event organized in my home...
We are all made of stars; designing constellations...
A few weeks ago we talked about Alchemy as a metaphor for designing the mozbadges assessment system. Now that we have reached the middle of August and that the perspective of spending a few days away from the big city to enjoy say Mediterranean waters and a sky full of stars, it seems like a good time to write about constellations - as one should. Constellations of badges that is. In specific, I...
Ich bin ein (Pfannkuchen) Berliner and other (Open...
Last week I flew to Berlin to work with the Peer to Peer University (P2PU) folks out of their pop-up office at the (amazing) Agora Collective co-working space. I also learned how to pronounce "Pfannkuchen" and discovered Club Mate, the absolute drink against heat and long working hours. My focus for the week was to develop and play-test a set of Mozilla Thimble projects that teach...
The Alchemy of a Badge
We have been rolling out a gazillion things in the past month here at Mozilla, with the Summer Code Party campaign kicking off and it has been a while since I blogged here. Well this week it was time for a retreat as I traveled up to Maine to work with Erin on badges and assessments. We took as a basis all the wonderful web literacy work Doug Belshaw and Michelle Levesque have been doing, as well...
One.More.Time. Playtesting the Mozilla Webmaker...
Playtesting is a word we often use in game design to explain the process of playing your game with others to test how good it is. It involves putting in front of your audience what we call a "prototype" which is to say a rough version of your final product and then (quietly) observing your players, gathering feedback on what works and what doesn't. In the past years I have been...
1 tag
I am a ____________ Webmaker, and other badges for...
After last week's sneak peek into the Web Arcade Projects ,that we have been busy prototyping with all the Learning & Tech Mozillians, the time has come for a sneak peek into the specific Badges for Mozilla's Summer Campaign. During the Summer Campaign we are expecting people everywhere who are joining the Summer Code Party to MEET up to MAKE something cool and LEARN how the...
1 tag
Enter "The Web Arcade"; teaching basic webmaking...
A few weeks ago I wrote a blog post about why learning on the web should look like the web. In the meantime I joined Mozilla's Learning Team and together we have been working on something called "The Web Arcade" part of Mozilla's Summer Code Party Campaign. The Web Arcade includes a set of projects aimed to youth, that can help anyone get started with HTML & CSS by...
2 tags
Assessment and the Web; an illustration
For the past months I have been researching innovative approaches to "assessment" on the web; I have read a lot of articles and papers (I even helped write one), listened to many people talk about it and argue over it, and have come to one conclusion; Assessment has more first and last names than a secret agent in international missions; There is embedded assessment, formative...
2 tags
Learning online; Nyan cats and other web-animals
There are many things I love about the web. One of them (naturally) is cats. So when last week this video  called "Catsplosion" - showing how you can make a cat fountain in Minecraft - (extract below) hit my radar it got me ( and many other Minecraft fans) really excited (and partially dizzy). "271kochu created a "fountain of cats" in Minecraft by building a...
Athens Plaython; playing street games in a broken...
2011 was a year of many changes in my life; firstly I switched jobs and went from working in a school to working in the field of online learning. Then I switched continents and went from being a devoted Brooklynite to splitting my time traveling between Europe and the US. But most importantly I launched a project called "Athens Plaython" in my hometown of -yes you guessed it...
"hacking" with friends; a recap from Toronto
When we all met last November in Berlin for the p2pu.org annual workshop we agreed that one of the most remarkable things about working together has been the amount of work we are able to produce when we all find ourselves in the same coordinates. You see 90% of our time we work remotely dispersed in various and exotic locations of the world. I realize this reads a bit like marveling at how bright...
2 tags
Challenges Model @p2pu - what we learned from...
As part of the work we are doing at p2pu.org we are creating a new feature for asynchronous online learning that uses game and project based learning principles; we call that a learning challenge. We have already launched a very rough beta of challenges with School of Webcraft that you can check out here. Additionally these last weeks we have been really focusing on getting our current work out...
2 tags
Assessment from the point of view of a designer...
It's time to cover the part about "personal assessment",  in the  "assessment of deeper learning online" blog series that I am doing as part of my work at p2pu.org . So (if you haven't done this already) and you are interested in the scope and context of these blogs please check out assessment related post number 1 (social)  here  and assessment related post...
1 tag
Assessment from the point of view of a designer...
In my previous post I talked about design of "social" assessment, one that happens within the discussions and debates that occur around a specific topic of interest in a community. In this post we will look at assessment of deeper learning as one designed in a space that is both "creative and dynamic". CREATIVE ASSESSMENT Let's start with "creative...
2 tags
Assessment from the point of view of a designer:...
Since I joined p2pu.org I have been thinking of "assessment" a lot. A long often misinterpreted word if you ask me; brings to mind things like evaluations and tests. Well, this post is about putting a 21st century spin on assessment and talking in particular about assessment of deeper learning in online learning environments, like p2pu.org. First a bit of background; the last two months we have...
2 tags
"The Meta-Challenge" > "How do P2PU Challenges...
The Mozilla Drumbeat festival is coming soon and we are going to be running a bunch of fun workshops with fellow P2PUians. Since we have been putting a lot of effort in creating a new "challenge-based" learning model at P2PU we want to test it out by having people create their own p2pu challenges around topics of their own interest in an open setting. Before we talk more about the...
3 tags
A basic "how to make" a School of Webcraft...
Last week I wrote a post about what makes a good challenge in School of Webcraft. This week I tried to break down the process of building such a challenge for content experts who wish to create a "challenge blueprint" of their own. The "challenge" model is a new approach for P2PU courses and we are trying it out for the release of Webmaking 101 in School of Webcraft along...
3 tags
What makes a good School of Webcraft Challenge?
We have been working hard with the P2PU community these past weeks to roll out the alpha version of the Webmaking 101 course for Mozilla's School of Webcraft. For this first phase we are rolling out five introductory challenges that take someone from being an absolute novice web developer to discovering the basic skills they will need to level up as a "web-crafter". These skills...
1 tag
10 steps to design a game for learning
 (including...
Games as learning tools are in my mind A LOT these days. And so it happens with this gamefi-learni-cation happening all around that the topic is in many peoples' minds. A question that comes up when I have conversations about games & learning (which happens pretty often) is what are effective strategies to design a game for learning (the practical stuff). The obvious answer is that games...
4 tags
How should a school's spatial design support...
So I suppose we can start with the argument that many of today's classrooms are not designed to facilitate the many different ways kids learn in the 21st century. On the contrary, they reflect the architecture of the industrial era; a system of box shaped rooms placed next to each other on long corridors that could be easily supervised. The efficiency of this model gave it  initially the name...
2 tags
4 tags
Imagining open source learning- will Skype hack...
Last month has been one of unusually frequent traveling for me. Which means spending a lot of time in airplanes and on Skype. A productive thing I guess, since I am writing this blog post during a flight back to NYC and I want to write about Skype's new teacher social network that launched last Thursday and the possibilities it opens for using open source models to design learning. So it looks...
1 tag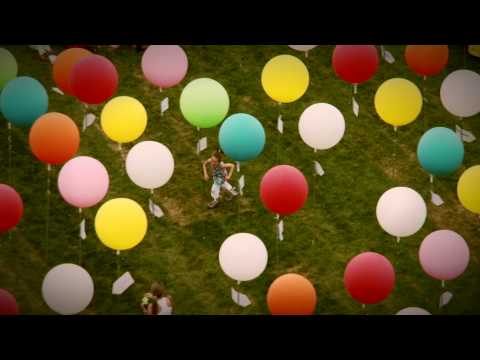 Watch
Immersive game play on two long screens - facing each other and switching between platform and zoom views; a Red Army soldier chasing 2bit ghosts, skeletons, etc. At  PS1 Moma  by Feng Mengbo.
Watch
2 tags
Entering the Magic Circle; what happens when the...
  One of my favorite things about playing games is the idea of the magic circle; the invisible yet unbreakable boundaries that are established by the very act of play. The 'lusory' attitude that players take upon within this new space of meaning provided by the rules and space of the game. It entails a certain level of commitment to play a game. It means that you are going to invest your...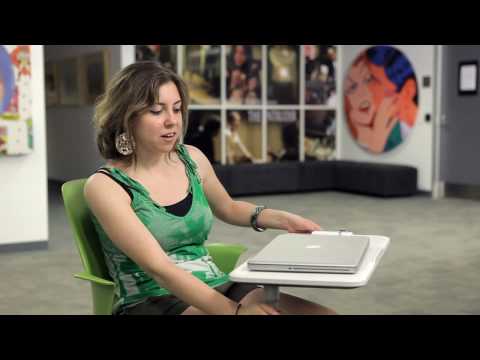 1 tag
Ideas are made out of games
Last week I was at the Pictoplasma conference here in NYC and watched Rilla Alexander talk about one of her wonderful characters, named Sozi, who is part of her new book 'Her Idea'. The book talks about Sozi's adventures to tame her endless ideas, until she finds a good one that she eventually pursues only to be happily swallowed by it. I was especially interested in the way Alexander phrased her...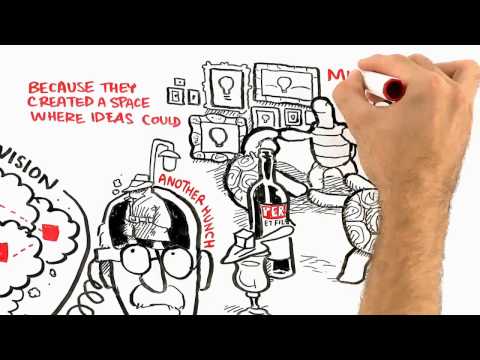 Switch Monsters and Creativity in the Classroom
  A couple of months ago I read an article on Newsweek titled 'The Creativity Crisis'. The article brought to light some interesting facts about creativity scores in America and their significant demise during the last two decades. Kyung Hee Kim who is a researcher at the College of William & Mary and who is mentioned in the article, found out that creativity scores (CQ) have consistently...
Watch
Got to see Gever Tulley tonight, giving a version of his TED talk about ' 5 dangerous things kids should do' and his 'tinkering school'. It made me think about how learning is born in the loose, through messing around with things sometimes as simple as an hexagon.
Learning by Playing/ how does game based...
Starting to blog again has probably been on my top 10 list of ' Things I say I'll do this weekend but never do',  right behind ' i will start making my own homemade ice-cream'. Well, here i am in front of my laptop on a perfect - for writing purposes- cloudy Sunday with a cup of coffee next to me, just to keep me on task. With our school Quest to Learn being on the...