Mozilla Festival; Hackable Games Superblast
So Boom! Mozilla Festival  (Mozfest) just happened. And Hackable Games from being a seed of a somewhat unclear idea went to super blasting with playable prototypes Ravesbourne's 8th floor. It was three amazing days and my post-MozFest tired brain will do it's best to capture all that went on in the Hackable Games planet.
Umm… so what are Hackable Games again?
Let's start with the basics; If you are a gamer, you know that games are awesome interactive experiences. They engage us in hours of obsessing over things like throwing …Angry Birds, shooting Portals in walls and building weird looking Minecraft landscapes. They bring us together online and offline and fuel our imagination in unique ways.
But in their majority games are closed systems. It's a "play and move to the next game" kind of experience. Not to mention that game platforms such as consoles and phones place anything between the code that makes the game and the game play experience, hidden in a black box of fear (most likely connected to the super brain of the Megazords who made it).
Hackable Games are Open Systems
So what if we looked at the web as an open gaming platform. And what if we looked at games that like the web itself are hackable by design; games that let their players fork the code and customize the assets in order to create new games.
Games that empower players to become makers of games and learn how to code and design amazing games along the way. As a result we would have games that are closer to what the players like and who they are. We would have more innovative gameplay mechanics and more diverse characters.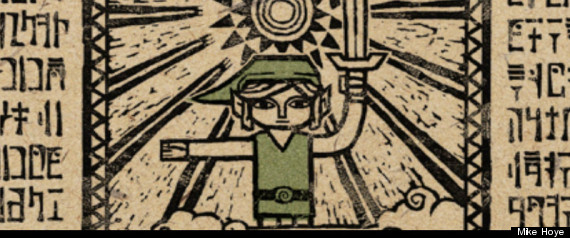 Mike Hoye's story of hacking Zelda so that Link is a girl character and not a boy tells the story best. "I'm not having my daughter growing up thinking girls don't get to be the hero and rescue their little brothers"
Hackable Games are Learning Engines
If you play games you might also have a hunch about what great learning engines they  can be; Skyrim might seem like it's just about killing dragons but if you look closer it requires some serious resource management and critical thinking to level up.
By default when playing a game you have to master certain skills in order to advance. Moreover games have their players fail multiple times in order to master such skills through experimentation and tinkering.
Now if you think about it that process is quite similar to the way we learn how to code. We tinker again and again, probably write a bunch of nonfunctional code and eventually master a programming language.
So what if we seized the power of (hackable) games to teach the world how to to code?
Mozilla Festival: #mozgames stories
I have highlighted some stories from MozFest below to give you a glimpse of all that took place during the weekend

Hacking Pong and Amira's Guinea Pings
Adil and his daughter Amira came to our hackable games station at the Science Fair. Without wasting time Amira sat infront of our Hackable Pong demo and tinkered fearlessly with the code for about ten minutes. Her goal was to make a version of pong featuring her Guinea Pigs; Levi and Prada. Once she found an image of her Guinea Pigs and inserted it into her game she started thinking of the mechanics; you see Levi and Prada are quite playful so multiball pong seemed like the only option.
Team Hacking
One of the awesome things that happened in our zone during MozFest was that participants (of all ages) worked together to build their games. Making a game requires people taking on different roles; in the picture above this team who worked together on a hacked version of pong is play-testing their game. (obviously someone just experienced an epic loss;))


From Cardboard to Screens
A massive hit during the festival was the cardboard cabinets that were used for displaying the hackable games. It was great to have both digital and analog merging during our game jam, with participants of all ages hacking and building together.  The ARMCADE project (picture#2 above) was one of the favorites of the closing science fair.


Prototyping Interest driven games
Another great outcome of MozFest was that participants prototyped games connected to their own interests. From the Cats & Cheezburgers which took over the Hackable Games Jam, to Alejandro @OmeGak 's CERN hack of BrowserQuest turned ParticleQuest ,  to Matteo Mennapace's energy efficient PAC-MAN to Greg Trefry's sports, to the awesome Craftyy and PlayMyCode games to Mind Candy's Mash Up… youth and adults together, took inspiration from their own interests and made new games.
Spreading the "Hackability" Virus 
A weekend after the festival I got an email from Santeri who was running the epic Minecraft EDU station (with custom outfits as seen above);

"I'm not sure was this because of MozFest - I think so - but we just came up with a neat idea for the edu. Our Madrid team just started to work around the programming toolset and now there's one particular feature we want to add: a "hacking" tool. With the hacking tool you can right click anything in the game and access it's code. Let's see how
deep we'll go with this, but if it works, it's going to be a w e s o me."

His email moved me and pretty much sums up why I love Mozfest; its a place for people to tinker with new ideas and take them back to their communities to make them their own.
So what's next?

In the months to come we will be building our community through Game Jams, and the Game On competition. We will also be prototyping demos and tools of hackable games figuring out what hackability in games means and the learning interaction behind it.  So if you are interested stay tuned at #mozgames for moAr :)
=======================================
Special shout out to the awesome Michelle Levesque who is as best a wing woman can get and who helped co-wrangle the space and to all the facilitators and volunteers who blew everyone's mind during mozfest with their creativity and (unstoppable) energy.

Photos by MozillaEU, Paul Clarke and Matteo Menapace.

Comments powered by

Disqus
rafikiinteractive reblogged this from chloeatplay
chloeatplay posted this